Grown in Britain Northern England Group Scheme Information and Q&A Events
08/10/2019
Map Unavailable
Type of Event:
Where:
When:
Event Details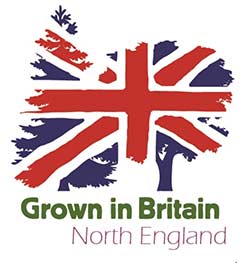 This event is aimed at Firewood Suppliers.
Forestry business initiative, Grown in Britain, is supporting local firewood businesses operating in the North of England. Everyone knows about the Red Tractor mark on food these days – it's a common sight on food products sourced in the UK on our supermarket shelves and gives customers confidence in quality and traceability. Grown in Britain does the same job for our timber supply chain. Wood products bearing the Grown in Britain mark show customers that the trees from which the products were sourced were grown in responsibly managed woodland from within the UK.
The mark also shows customers they are sourcing products made from UK grown timber, helping to reduce the threat of pests and diseases entering the UK from imported firewood.
In order to reduce costs and the administrative burden, we have created a Group Scheme for firewood merchants in the North of England. Membership fees can be halved from the usual fees charged by Grown in Britain and audit fees are dramatically reduced as these are shared across all Group Scheme members. For example, a business turning over less than £100,000 would pay £250+VAT for a year's membership. We provide full support to get you signed up and compliant under the licensing scheme and we have a range of template documents to help with this process.
Grown in Britain run a national promotional programme and the logo can be used on your products, packaging and marketing materials.
Great British wood is being celebrated during Grown in Britain week from 7th to 13th October 2019. RDI Associates Ltd will be holding three FREE regional information events in Hexham, Preston and Boroughbridge and all woodfuel suppliers are welcome to come along. Full details of the Scheme will be presented followed by some light refreshments and the opportunity to further discuss whether your business would benefit from becoming a member of the Scheme.
To register your interest, just complete the form here and we will be in touch with further details.